Tectona grandis
Teak wood is known for its lovely golden brown color, although when freshly machined, it can sometimes have a variable pattern. Over time, and with exposure to sun and air, the streaks mellow into the signature golden brown appearance for which Teak is so prized.
Vertical grain Teak lumber is highly sought after for boat decking applications because of its consistent appearance, strength, and ease of matching across a wider surface. J. Gibson McIlvain only buys FEQ (First European Quality) Teak lumber with consistent color and grain patterns.
FEQ Teak lumber is extremely durable and stable. Teak wood has a very high naturally occurring silica content from the sandy soil in which it grows, and this silica impregnates the fibers of the wood, making it nearly waterproof. The silica content is much lower in plantation-grown Teak; as a result, we at McIlvain only purchase old growth Teak sourced from Southeast Asia. Adding to Teak's natural water resistance are the wood's natural oils, which do double duty as natural insect repellents.
Once milled, Teak lumber holds its shape extremely well, and that stability makes it such an attractive wood for yacht builders, as well as for other builders whose materials must perform under harsh conditions and within tight tolerances.
The very resin and oil content that makes Teak wood such an outstanding exterior wood is what also can cause the dramatic color variance we see when the wood is freshly planed and cut. Vibrant greys and greens and oranges and harsh streaks will show up immediately and that lovely honey brown color is gone. This is alarming to many people and it is important to realize that this will fade with time. How much time depends on whether or not the Teak is exposed to the sunlight or immediately wrapped up and shipped to a job site. In fact we have been known to lay out an order of Teak lumber in the sun for the afternoon to unify the color. Here is one example, and you can see the stark difference in the color and streaking with a single day's worth of sunlight.


Teak Lumber Color Change
If you want to get even more specific about why this specific color change in Teak occurs, then you might find this video particularly helpful:
---
TEAK Wood SPECIFICATIONS
| | | | |
| --- | --- | --- | --- |
| Character | Green | Dry | Units |
| Bending Strength | 10975 | 13710 | psi |
| Crushing Strength | 836 | 1087 | psi |
| Max Crushing Strength | 5543 | 7065 | psi |
| Static Bending | 5802 | 7453 | psi |
| Impact Strength | 34 | 26 | inches |
| Stiffness | 1408 | 1543 | 1000 psi |
| Work to Maximum Load | 13 | 12 | in-lbs/in3 |
| Hardness (Janka) | – | 1000 | lbs |
| Shearing Strength | – | 1890 | psi |
| Toughness | – | 232 | in-lbs |
| Specific Gravity | 0.53 | 0.59 | – |
| Weight | 51 | 40 | lbs/ft3 |
| Density | – | 40 | lbs/ft3 |
| Radial Shrinkage | – | 3 | % |
| Tangential Shrinkage | – | 6 | % |
| Volumetric Shrinkage | – | 7 | % |
Teak Lumber Sourcing and Legality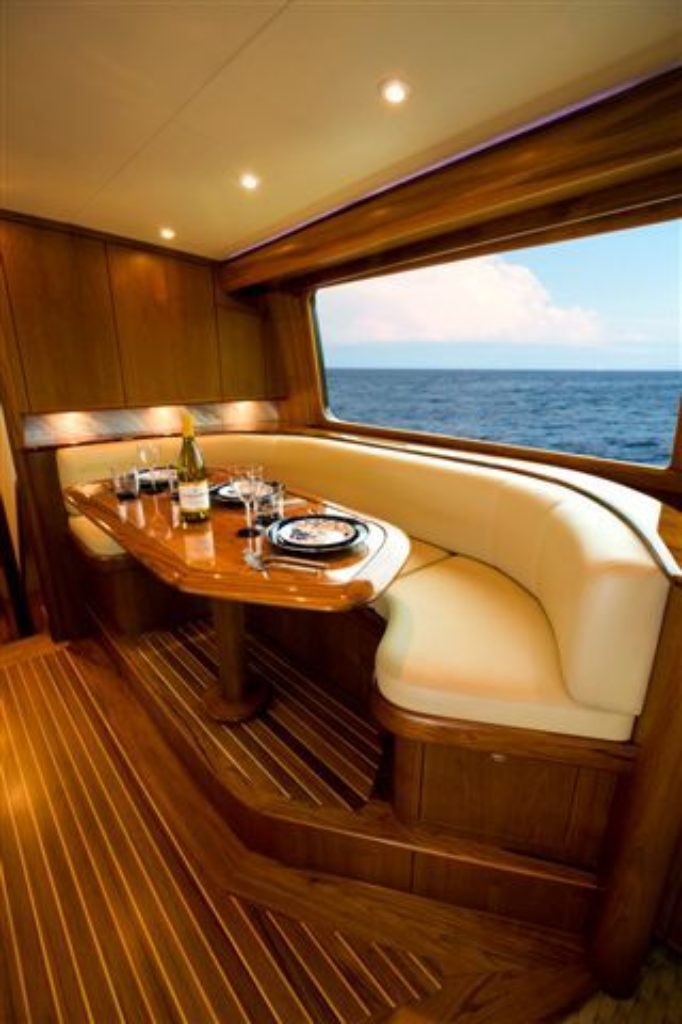 J. Gibson McIlvain is one of the largest suppliers of old growth FEQ Teak wood in the country. As direct importers we have built relationships with mills and exporters that stretch back centuries that allow us to keep in close touch with the forestry practices and the ever evolving political situation in Myanmar.
It is very important to us to know where our Teak wood comes from and how it was harvested for sustainability reasons, but also to comply with government regulations. The relationship between the U.S. and Myanmar is a confusing one, and it is imperative we stay on top of it to ensure we are importing lumber legally to protect our customers who buy from us.
Through our direct relationship we can carry a variety of sizes and thicknesses to suit our customers' needs. We carry many unusual sizes, including very wide (24″+) and very long (20'+) lumber to specifically serve the boating industry.
If you have questions regarding whether Teak would be appropriate for your next project, call us today at (800) 638-9100 to speak with one of our lumber sales representatives.
More Information on Teak
We have written a great deal about Teak on our company blog. Some of the highlights can be found when you click here for the complete list of articles.
– – – – – – – – – –
People frequently search for the following relevant terms: Teak deck lumber, what is Teak wood, FSC Teak lumber, Teak wood flooring, Burmese Teak lumber for sale, Teak wood suppliers, Marine Teak lumber, Teak lumber suppliers, tongue and groove Teak lumber.